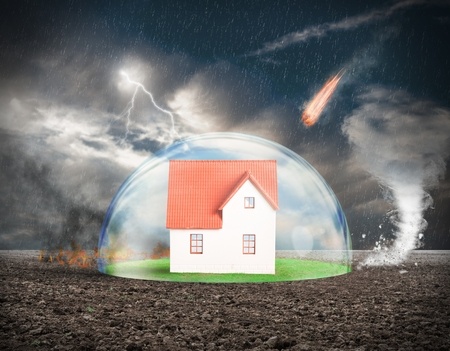 According to Murphy's Law, if something can go wrong, it will. That's why as a landlord, you'll want to set aside resources to pay for unexpected emergencies ranging from a leaky roof to new carpeting. Here are three ways to make sure you're prepared for the unexpected:
Build a cash reserve. Evaluate the total value of the house and identify what percentage of that value you should keep on hand in cash. In general, it's best practice to keep between 1 percent and 3 percent of the value of the home for repairs. Landlords also face the possibility of a delinquent tenant. You'll want to have money set aside to cover your mortgage on a property in the event something unforeseen happens.
Fix things sooner, not later. The more you stay on top of maintenance, the less you'll have to invest in major upgrades later down the road. So keep those tree limbs trimmed, clean out the gutters periodically and check the plumbing inside your rental property for leaks. Preventive care is important for investment property, just as it is for our personal health.
Lean on the experts. In the face of an emergency, it's also helpful to have a team of experts at your disposal. For example, your attorney can help you navigate any potential legal concerns. Also, know that our team of property management professionals can help you manage day-to-day operations and handle any pressing issues, saving you time and money. Visit our website to learn more: https://www.memphispropertymanagementinc.com/