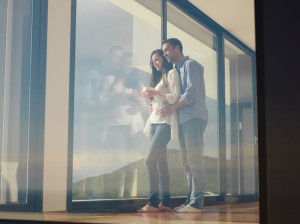 At PMI, we believe there are four things that are extremely important when partnering with a property management company –– effective communication skills, integrity and honesty, accurate accounting, and availability of management. Each of these items is part of our brand promise, so when you partner with us, you'll get all of this and more.
Let's take a closer look at the four pillars of our brand promise:
Effective Communication
Communication is an essential tool for successful partnerships. At PMI, we recognize this is one of the most important pieces of managing properties. If you ever have questions or concerns, don't hesitate to reach out. Our goal is to respond to all inquiries within 24 hours.
Our brand promise is our commitment to communicate with you frequently, consistently and by the means most comfortable for you, whether that's by phone, email, web, or in person. With tens of thousands of clients, we manage a large volume of communication every day.
Honesty and Integrity
Being honest in our work is of the utmost importance. After all, a great property manager is an honest one. We promise to always do what we say we'll do. This commitment to honesty is displayed in the feedback we receive from clients. Currently, we average 4.4 stars (out of 5) across nearly 4,000 reviews.
Accurate Accounting
Part of ensuring that your investments are taken care of is being accurate in our accounting. We want you to be able to grow as your investments do. Each year, we process more than 10 million payments and that number continues to grow. You can count on us to get the job done.
Availability of Management
Nothing is more frustrating than not being able to get a hold of your property manager. That's why we take making ourselves available seriously. Each of our offices is locally owned and operated ensuring you receive white-glove treatment. Call us anytime.
You can see in our brand promise, that we are passionate about what we provide. We will go above and beyond to make sure that we communicate effectively and clearly so that everyone is informed. You can count on us to be honest with you and to provide top-notch accounting. We will be available for you too. When you choose PMI, you're choosing to partner with a property management company that has your best interests at heart.
At PMI, we understand that it can be difficult to hand over your property to someone else to care for. It's your investment and you want to make sure that it's in good hands. That's why we've developed this brand promise so landlords know they are making a great choice when they choose us.
We can help you with all aspects of property management, including marketing, screening tenants, cleaning, landscaping, and more. We're here to help you make the most of your investment. Learn more by visiting our website today: https://www.memphispropertymanagementinc.com/.