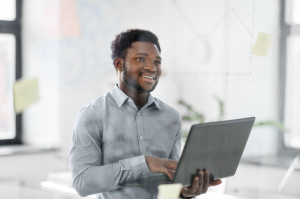 Real estate investing can be a lucrative way to diversify your investments. But what if you live too far away to deal with day-to-day issues? Or maybe you live close but can't keep up with all the demands. A property management company like PMI could be the answer to your frustrations.
What does a property management firm do?
Let's talk about the scope and expertise of a property management firm. In general, there are definitely a lot of advantages to hiring a professional to manage your investment. For one, this arrangement allows you to enjoy the rewards of owning an income property without endless hours of work, maintenance and answering after-hours calls. Timely, cost-effective repairs and upkeep are key when you're a landlord, and trustworthy maintenance personnel will protect your investment.
Location, location, location
If you live in a different state than your rental property, it can be difficult to address concerns without seeing the property first-hand. Having a local dedicated representative means your tenants' needs are addressed quickly. Happy tenants mean fewer rental turnovers and more referrals, which translates to more money in your pocket.
Even if your rental property is within close proximity to your home or office, the benefits of working with a property management company can't be overstated. Hiring a manager with a strong track record is worth the cost in the long run. They will take a bulk of responsibilities off your to-do list and keep things running smoothly.
Full-service treatment
But a property management firm is more than just a de facto landlord to fix problems. They'll provide marketing and advertising for the property, screen potential tenants, collect rent payments, and even help with evictions or problem tenants. A full-service firm takes care of the business side of owning a rental property, ensuring the best return on your investment.
If owning a rental property is appealing to you but you don't have the bandwidth to take on the extra work, turn to a professional property management group for the heavy lifting. Make the investment in your business and enjoy the benefits of owning of a rental property, without the hassle of being a landlord.
Leaving the success of your real estate business to chance can lead to opportunity costs if relations sour with tenants. It's too much of a risk to take when you're relying on income from your rental property.
At PMI, we promise effective communication, honesty-integrity, accurate accounting and availability of management. These four comprise our brand promise to you. Contact us now to learn how we can fulfill this promise for you: https://www.memphispropertymanagementinc.com/