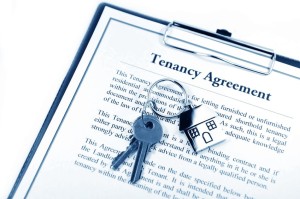 Being a landlord is no small undertaking. Many critical tasks come along with the job. Some landlords, especially those who are new to the role, may not realize the breadth and depth of the work. And oversights can lead to serious legal issues in the future. We want to help landlords as much as possible, so we have identified a few of the tasks a landlord should do each year.
Inspection
Every year, a landlord should perform an inspection. This is not only to make sure the tenants have not damaged the property, but also to ensure there are no issues with the property that need prompt action. The longer minor problems are ignored, the bigger they can become and add up in terms of costs. Long-term tenants may be less likely to call about minor issues. Don't let yourself be surprised by the amount of work needed once they leave!
Lease Renewal
If a tenant is renting year-to-year, there needs to be a lease renewal. This is true even if there are no changes to the lease. The landlord should review everything on the lease and have it signed. Sometimes this step is overlooked, especially if there were no issues during the year. However, having a current lease in place is important for both parties.
Rental Value Assessment
Property values decrease and increase throughout the year. To ensure you are renting the property for as much as you should be, assess the rental value. This is important to do, regardless if the current tenants are staying for another year or not. If the lease is set to expire, you can increase the rent before they sign again, if necessary.
Annual Maintenance
Maintenance is important to keep properties safe and healthy. Create a list of items that need to have annual maintenance scheduled, and then be sure to take care of each task around the same time each year.
How We Can Help
If you feel inspections, annual lease renewals, assessing rental value and scheduling annual maintenance is too much for your schedule, consider using PMI of Memphis. We take care of these tasks and so much more for landlords, so you can have peace of mind that your property is properly managed.
Thinking a rental property will "take care of itself" can lead to expensive repairs and legal issues if relations sour with tenants. It's too much of a risk to take when you're relying on income from your rental property. Contact us now to learn how we can make your job easier! https://www.memphispropertymanagementinc.com/