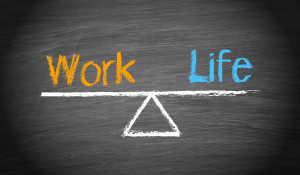 If you're a landlord, then you know how busy things can get. It takes time to find new tenants, market properties, meet urgent needs, and the list goes on.
Landlords with multiple properties can quickly become inundated with work. However, it's possible to streamline your to-do list if you learn a few tricks. In this blog, we make four simple suggestions that can save you time and energy. Keep reading to learn more.
Create office hours
When you have tenants, you need to provide them with contact information so they have someone to reach out to if they have questions or concerns. However, that doesn't mean you should be available 24/7. You need a break, and when you allow yourself to answer calls during your off hours you will likely become overworked. It's best to let tenants leave messages after a certain time of day. You can then check the messages and see if it's something that needs an immediate response (in case of an emergency) or not.
Screen tenants thoroughly
Choosing the right tenants can make a difference with your time. This is because reliable tenants will be less likely to cause damage to the property and be more likely to make their payments on time. The right tenants may also stay in the property longer. This means less time spent looking for new tenants, fixing problems and sending rent payment reminders.
Invest in property maintenance
When you take time to do property maintenance it actually saves you time (and money) down the road. This is because you'll have less last-minute problems show up. Regular maintenance also helps you avoid smaller problems from growing into larger issues.
Partner with a property management company
One of the best ways to establish a better work-life balance as a landlord is to partner with a property management company. At PMI, we work hard so you don't have to. We have a proven process for screening tenants and marketing properties. We do everything we can to help your properties stay occupied.
We are also invested in maintaining your property. We can also handle tenant concerns and questions, tackling things as quickly as possible to help improve tenant satisfaction. Overall, when you work with us, you have less to worry about. You can put in more hours doing the things you love and less time doing the work of a landlord. Contact us today to learn more: https://www.memphispropertymanagementinc.com/.