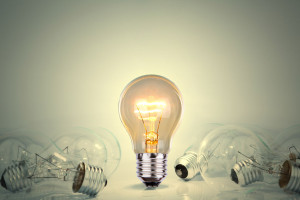 When you're a landlord, complications are sure to arise from time-to-time. That's why it's important to do everything you can to try and negate some of these issues.
Thankfully, there are several things you can do to save time, minimize complications, and keep your tenants happy. Keep reading to learn more.
1. Be an effective communicator
If you want to be a good landlord, you need to have effective communication skills. Emotions can get heated when issues come up, but you have to keep a cool head in order to maintain a good relationship with your tenants. You also need to be able to communicate clearly any instructions or information that tenants need to be aware of.
2. Create a detailed lease
Your lease needs to be detailed. It also needs to include all of the important information. This can help negate any possible confusion related to what the lease covers. You need the names of tenants, how long the property is leased for, what the rental fees are, maintenance requirements, who is accountable for what, and an explanation of the eviction process. Take the time and effort to lay everything out. Anything that isn't covered in the lease could lead to headaches later on.
3. Be picky about who you rent to
One of the ways to negate headaches is to find the right tenants for your property. Make sure that you're screening tenants thoroughly. This can help you find tenants who will be more likely to take care of your property and make payments on time.
4. Invest in preventative maintenance
Keep your property up to date and do any preventative maintenance you can to help reduce the chance of last-minute problems. If you do regular inspections you can catch many issues before they become huge and costly expenses. It also helps you to be aware of where your property currently stands and can assist in planning for any possible expenses down the road.
5. Partner with a property management company
Being a landlord is hard work, but we don't need to tell you that. When you partner with a property management company, you can take a load off. They screen tenants, help keep occupancy rate up, maintain properties, know the laws and will make sure you have a thorough lease.
It's our goal to do everything we can to make sure that your property is taken care of and you develop a good tenant-landlord relationship. Using a property management company can help make your life easier as a landlord. Please visit our website to learn more about what we can do for you: https://www.memphispropertymanagementinc.com/.