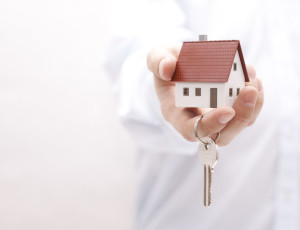 At PMI, we believe it's very important it is to screen your tenants. This is to ensure that you end up with the right people who will care for your property and pay the rent on time.
Establishing a good tenant-landlord relationship goes beyond the screening process. If you take good care of your property, your tenants will as well. However, if you don't respond to calls in a timely fashion or perform preventative maintenance regularly it may look like you're not engaged or concerned.
This can send the wrong message to your tenants. If they feel like you don't care, they may think "why should I?" This can lead to tension, late rent, or property damage.
The same goes for how you treat your tenants. Do you take the time to listen to their concerns? Do you handle interactions with professionalism? Are you friendly? If you're professional and friendly, your tenants will be more likely to treat you with the same respect. However, if you're irritable or unprofessional they may respond in kind.
The point we're trying to make is that the actions of a landlord directly impact tenant behavior. This means it's up to you to develop a great relationship. When you maintain communication with your tenants, they'll feel more loyalty toward you and be less interested in moving on when their lease is up. This equates to increased occupancy rates and a more stable income.
If you'd like to learn about other ways to keep tenants satisfied and your investment running smoothly, contact us. We provide a variety of property management services and would be happy to help. We invite you to learn more by visiting our website: https://www.memphispropertymanagementinc.com/.