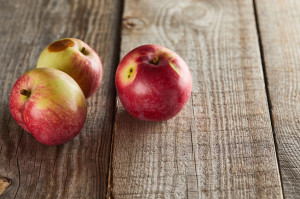 One bad apple can really put a damper on things. Yes, it's true — failing to properly screen your rental applicants can really cost you in more ways than one.
So how do you avoid falling prey to such a disaster? Look no further than this list of both obvious and more subtle "red flags" that landlords need to pay attention to during the application process that could smell trouble later on.
Bad Credit – Reviewing your applicants' credit history and debt obligation can give you an idea about their stature as a potential tenant.
Eviction History – Multiple evictions on their eviction report are another telltale sign that things could go sideways. Evictions are resource-intensive and put you at risk of losing rental income during the process.

Complaints about a Rental Application – A tenant with nothing to hide will be happy to provide the necessary personal information to be considered for your property. Anyone who questions a landlord's process might be concerned about their history.
Family member address – While there might be legitimate reasons for someone to claim they are currently living with a family member, they could be hiding something from their past. Maybe the relationship with their last landlord went south. Could you be next?
Moving Too Often — Paying attention to your applicant's moving history can provide some clues about their behavior as a renter. For instance, applicants that had more than three prior addresses in the past five years might raise a brow. Are they finicky? Or is it difficult for them to hold a steady job?
While certain factors might signal that the applicant is a bad bet, it's important to keep legal compliance in mind. Landlords and property managers must be able to argue they have legitimate reasons for denying a rental applicant, if questioned. The Fair Housing Act. Title VIII of the Civil Rights Act of 1968 (Fair Housing Act), as amended, prohibits discrimination in the sale, rental, and financing of dwellings, and in other housing-related transactions, based on race, color, national origin, religion, sex, familial status (including children under the age of 18 living with parents or legal custodians, pregnant women, and people securing custody of children under the age of 18), and disability.
If all of this seems like too much to handle, look to our team of experts for help. We can handle tenant application and screening, leaving you more time for other essential tasks. Contact us today: https://www.memphispropertymanagementinc.com/