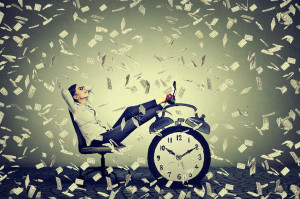 You know that a real estate investment can be a great way to bring in extra income. You can be a landlord while working a job or pursuing a hobby. You can even make being a landlord your main gig.
When it comes to real estate investments, you can choose how much time you want to put into the venture. If your first investment is a success, you can look into purchasing more real estate to grow your income even further. However, if you're overworked and overwhelmed, you may not be able to enjoy the fruits of your labor.
That's where property management comes in. A trustworthy and experienced property management company can help take the load off. There's a lot that goes into maintaining a real estate investment. You need to keep rental units occupied in order to bring in money and you need to keep your investment in good condition. If you do it alone, it can quickly take over your life, demanding a lot of time from you and making it harder for you to pursue anything else. Property management companies make things easier.
A property management company can help improve occupancy rates. At PMI, we make it a goal to respond to tenants' questions and concerns within 24 hours. A tenant that feels heard will be more satisfied with their rental. We also work hard to keep properties maintained, which is not only good for you since it can reduce more costly repairs later on, but also good for the tenant.
Current tenants will be happy that their unit is well-maintained and potential tenants are always looking for a rental unit in great condition. We can also help when it comes to marketing the property, making sure that your listing has high-quality photos and details of the rental unit. And we have a proven screening technique to help you find the best tenants for your property. We can even figure out the right price to set your rental so you get the most out of your unit while improving tenant occupancy rates.
Not only can a property management company reduce vacancy rates, but they can also make your life easier. At PMI, we work directly with tenants and vendors. We also have an online portal that tenants can pay rent through. You don't have to lift a finger. You can simply enjoy bringing in a passive income. That means you can be golfing, spending time with your family or traveling all while earning money.
Overall, partnering with a reliable property management company can benefit your wallet and your time. We can help boost occupancy rates and allow you to do other things with your day. Contact us today to learn more: https://www.memphispropertymanagementinc.com/.