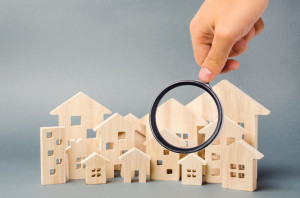 We understand that as a residential landlord, you need to have quality tenants in your property to be able to make an income. Every time you're without a tenant or you have a tenant who refuses to pay rent it can hurt your investment.
Being a landlord is also a time investment. You need to make time to be in contact with vendors when a maintenance issue comes up. You need to make time for preventative maintenance. And, you need time to handle showings as well as tenant screenings.
This is where a reliable property management company comes in handy. Not only can PMI help you keep your property leased by the right tenants, but we can also help reduce the amount of time you need to spend managing the property yourself.
At PMI, we have a system we like to refer to as Ready, Select, Protect, Renew for residential properties. These are the steps we take to help residential landlords get the most out of their investment.
Ready
In the Ready stage, we make sure that the property is ready for lease. We will inspect it and ensure it's good to go before putting it on the market. This includes making sure there are quality photos, signage and even lock boxes for tenant viewings. Once we've made sure the property and listing are ready, we will advertise it on the PMI syndicated network, both locally and nationally.
Select
In the Select stage, we work on finding tenants for your property. PMI utilizes an advanced screening process to select the ideal candidate. Additionally, we handle professional showings to prospective residents and we adhere to fair housing requirements.
Protect
In the Protect stage, we work hard to make sure your property is protected through industry-leading accounting, maintenance and communication. We want to protect your assets now and in the future. We ensure on-time rent collection and will manage a property as if it's our own. Property owners can count on receiving expense reports along with a monthly accounting statement and tax documents. If any maintenance is required, our licensed and insured vendors will take care of it.
Renew
Our process is designed to help residential landlords find quality tenants, who want to renew their lease. We start the renewal process far in advance. We analyze the tenant's payment performance, assess the property's condition and market analysis (to see if the rental price needs adjusting). If all goes smoothly, then we can bring the tenant back on and continue to protect your property. If we need to bring on a new tenant, then we start back at the ready stage, to ensure your property is ready for a new resident.
All throughout the renting process, one thing is true, we have your back. We'll be there for you to help you find the right tenant and manage your property with success. Please reach out to us to learn more about what we can offer: https://www.memphispropertymanagementinc.com/.