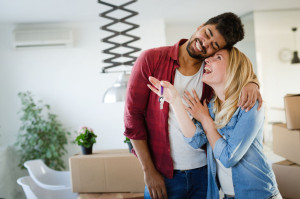 As a residential landlord, you want to find the right tenants. Thoroughly screening your tenants can help you choose wisely. But, what will make your property more attractive to potential clientele? There are a few things you can do to help you bring in reliable tenants.
First off, when you're marketing your property, think about who you are targeting. This will allow you to create advertisements to help bring in the right people. You'll also want to make a point to mention any perks that your property offers. Does your property have a porch, a nice view, is it close to local amenities, etc.? Did you just renovate a room or put new flooring in? Mention these things to help highlight your property for potential renters. One of the ways to set your property apart is to be aware of similar properties you may be competing with. This can help you figure out what will set yours apart from the others.
Speaking of renovations, are there any you can make to give your property an update? Keep in mind, rooms like the bathroom and kitchen tend to be "selling" points, so make sure those rooms are up to par. You'll also want to ensure that the property is maintained well. If there are any items that need updating, do it before showing the property to potential renters. Fix anything that is broken and update things that have simply seen better days. When updating, you may also want to consider new appliances. Also, keep in mind Energy Star appliances will reduce energy consumption, which can be good for whoever is paying the utilities, along with being good for the Earth. New paint is also a great way to update a property and is relatively inexpensive.
While it's important to have an updated property, it's also important that the property is very clean. You don't want to show a property to potential tenants that needs dusting or has grease marks on the walls. Make sure everything is cleaned from the floor to the ceiling.
When preparing the property for rent, consider what the outside appearance is as well. You want renters to be pleased from the moment they see the property. Don't let exterior eyesores make a bad impression when renters arrive.
A beautiful property can "sell" itself to the right tenants. It's something that can outshine competitors and give people what they're looking for. Take time to prep your property before listing it, then make sure you get updated, quality photos. Don't forget to include notes about the perks that your property has to offer. And, one more thing, make sure that you're always cordial with potential renters, as they may choose whether or not to rent from you based on how they are treated during the process.
If you need help managing your property, contact us. We'll help you make sure the property is maintained well and assist you in thoroughly screening tenants. Check out our website to learn more: https://www.memphispropertymanagementinc.com/.