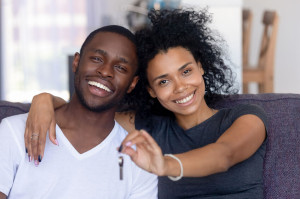 You've probably heard us say it before, but that's because it's incredibly true: You need to start off the tenant retention process by locating the right tenants in the first place. Finding the right fit can help you avoid potential problems.
Ideal tenants are people who will pay their rent on time. They'll take better care of your property. And, they're also the tenants who are more likely to stay for longer periods of time.
To retain these tenants, you first need to acquire them. To do that, you need to establish a rigorous screening process. You need to ask the right questions and have applicants fill out the necessary paperwork. You need to run checks such as background and credit history. You need to see if they're able to reasonably afford the rental. You should also consider how often they've moved before.
When you finally choose the tenants that seem to be the right fit, you need to work hard to retain them. Make sure the property is in great working condition before they move in. Keep up with regular maintenance and be quick to respond to them if they have a problem come up. Don't leave your tenants hanging. Always communicate effectively and with a nice demeanor. Show that you genuinely care about their wellbeing.
Make it easy for your tenants to pay rent. Use an online system to offer convenience. It's helpful for you and for them. Offer amenities at your property to keep the current tenants satisfied. This can also be helpful in attracting new ones.
When the lease is up and you want to entice tenants to stay, consider offering them some kind of benefit. You may consider a discount on their utilities or their rent. Maybe you offer to give them a free one-time carpet cleaning. An upgrade to the property can also be enticing, such as new appliances. You could even provide a fresh coat of paint if that's something that would motivate them to stay.
Finding ideal tenants is the first step to retaining them. You need to think of ways you can keep them satisfied. It's better for your bottom line to retain ideal tenants so you don't have to start the search all over again.
To learn more about how we can help you locate and retain the perfect tenants, please visit our website. We look forward to working with you!