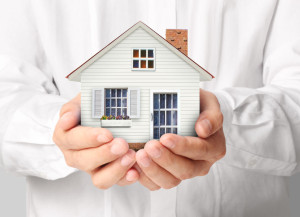 We all know that a residential investment can be very lucrative. However, it can also come with some headaches. How can a landlord safeguard themselves and reduce trouble down the road? There are actually a few things you can do to help lower stress.
Keep photographic evidence
One of the things you can do is take pictures of the property before it's rented out. You can also take photos of what it looks like afterward, in case a problem should arise. That way you have proof of what your property looked like beforehand.
Commit to preventative maintenance
Periodic inspections can help you find issues that need to be corrected sooner rather than later. These inspections can also help you take note of what items may need to be fixed in the near future. By doing preventative maintenance, you can reduce the number of emergency phone calls you receive later.
Find the right vendors
You need to choose vendors that are reliable. Make sure to look into reviews and consider getting recommendations for trusted vendors.
Commit to a thorough tenant screening
Screening your tenants thoroughly can help ensure that you're choosing the right candidates for your property. Great tenants will be less likely to cause damage or create unneeded problems. You can also count on reliable rent payments.
Accept rent online
You can reduce stress by accepting rent online. Paying online is not only convenient for tenants, but increases the likelihood that you'll be paid on time. It also allows you to easily track if someone has paid or not.
Invest in security features
Security cameras, smart locks and other security features can provide you with peace of mind. You'll know that your property and tenants have additional protection to keep them safe. Security features can also be something to highlight when showing the property to potential tenants.
Create office hours
Outlining specific hours that your tenants can reach out to you can give you a little downtime. When you allow tenants to call you about anything at any time, it can end up causing you a lot of stress. However, if you set hours, you can give yourself a reprieve. Just make sure to check your messages periodically so emergencies are dealt with promptly.
Work with a property management company
Partnering with a property management company is one of the best ways to ease stress as a landlord. A property management company can help you screen tenants, keep occupancy rates up, take care of preventative maintenance and more. Connect with us at PMI to learn more about what we have to offer you: https://www.memphispropertymanagementinc.com/. We're here to make your life easier so you can enjoy your investment instead of resenting it.