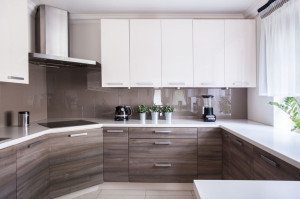 Short-term rentals tend to require more regular upkeep from the landlord. You have people coming and going in shorter durations, demanding that you handle ongoing cleaning needs. You'll also need to handle bookings, different guest expectations and giving your guests access to the property. On top of this, you'll need to initiate a review process to help you get more guests in the future. These responsibilities can quickly add up.
But there are a lot of perks to running a short-term rental. You get to keep the space open during the dates you wish, allowing you to host family or friends in the space if wanted. Or you can use the space for your own personal vacation. This really is a nice perk for those looking to bring in a little extra income without having to give up extra space on a long-term basis.
Thankfully, there's a way to take advantage of the benefits of owning a short-term rental while also reducing the demands of running one. Automate as much as you can! There is so much technology at your disposal these days. You can make the online booking process streamlined. You can even automate the guest review process. There are smart locks to make it easy to let people inside the building (guests or maintenance workers) from afar. The check-in process can be done virtually. Even the temperature in the house can be handled remotely using smart thermostats. Everything can be done with ease using technology. It allows you to simplify the process and lessen the burden.
On top of technology, there are also property management companies that can make life as a landlord easier, allowing you to really enjoy the perks of a passive income. A trusted property management company can handle all of these things – bookings, maintenance and guest satisfaction. They can even make sure that your guests receive a beautiful gift basket when they arrive. Property management companies can take care of the details for you, so you can enjoy life and earn an extra income.
If you're interested in learning more about what a property management company can offer you, we invite you to reach out to us at PMI https://www.memphispropertymanagementinc.com/. We can help you from start to finish. Get in touch today to get started.