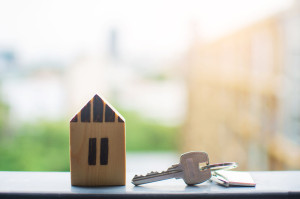 Are you looking for additional ways to improve occupancy at your rental? There are plenty of things you can try. Let's go over a few in this blog.
One of the things to keep in mind is that it's typically better to retain your tenants than to have to go looking for new ones. So, if you can keep your tenants satisfied, it can help keep your occupancy levels high. Think about ways you can do this:
Always be friendly with tenants
Respond to their questions and concerns with timeliness
Handle maintenance issues quickly
Offer great amenities.
When it comes time for their lease to renew, consider offering an incentive to keep them in the property (for example, a discount on the next month's rent or additional maintenance service at no added cost.)
Screening for the right tenants from the beginning can also reduce the number of vacancies. It can be risky to rent to those who have had multiple addresses in a short amount of time. This could mean they tend to be nomadic and don't stay in one place for very long.
Appealing to new tenants is also important in keeping your occupancy levels high. If potential tenants reach out to you, make sure that you are friendly with them and fast to answer any questions they may have. Your rental listing should go over all of the important details and include high-quality photos to attract the ideal tenants to your property. Don't make the listing too wordy, but be sure to provide all of the essential information.
Another way to attract new tenants involves your current ones. Consider running a referral program. You can offer your current tenants some kind of benefit if they refer their family members, friends, or colleagues.
Keep your current tenants happy and find the right new tenants to fill your vacancies by partnering with a trusted property management company. At PMI, we have years of experience and have worked with hundreds of property owners. We'd be happy to help. We always run a thorough tenant screening and work hard to keep tenants satisfied. Please visit our website to learn more: .