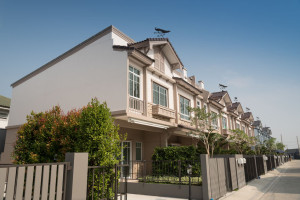 As a landlord, you know how important maintenance is at your rental property. Regular maintenance helps maintain the property's value and keeps tenants satisfied.
Part of the routine maintenance falls on you as the landlord (or on your property management company). There are routine maintenance items that will need to be checked off periodically. There will also be surprises or emergencies from time to time that require immediate attention.
How quickly you respond to emergencies and how often you provide preventative maintenance can all make a difference. However, the maintenance of your property is a dual responsibility. The way your tenant cares for your property has an effect on its value. That's why it's important to do a thorough screening when choosing a tenant.
Careful consideration can help you feel better about the tenants living in your rental property. A security deposit can help you if the tenant should cause damage. Depending on your lease, you may even require your tenants to keep up with regular maintenance, like replacing HVAC filters, then it's important to send notice ahead of time to let your tenant know that you will need to access the property. Try to select a time that works well for your tenants.
Properly maintaining your rental is dependent on choosing the right vendors. The wrong vendors could end up being too costly, take too long, or not doing the job efficiently. It's important to choose vendors you can trust.
Thankfully, when you partner with PMI, you have access to all of the experienced vendors that we work with. We even take care of tenant communication and make sure that those urgent needs are handled with care. In addition, preventative maintenance is a top priority to us because we know how important it is in keeping your investment a success. Please reach out to learn more about what we can offer you. https://www.memphispropertymanagementinc.com/.