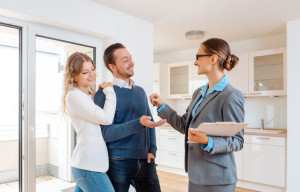 As a landlord, you know the job description is never the same. It's unlike a 9 to 5, where you clock in and clock out. It's a responsibility that changes day by day. Some days, things go well and you may not have to do much. Other days, you feel like you can't catch a break. Things can happen at a moment's notice too, like an emergency plumbing issue. It can leave you feeling overwhelmed and wreck your plans for the day.
Landlords have so many jobs to balance. They show people the rental properties acting like realtors. They inspect their properties to see if any updates are needed. They have to manage finances, acting like accountants. Sometimes they have to handle disagreements between neighbors, counseling the situation. On top of this, landlords need to ensure they have a thorough lease and screen tenants to find the right ones, among other things.
Your daily responsibilities can add up fast and emergencies can quickly consume your time. Sure, there are days when things will go smoothly, but those other days can burn you out ––– fast.
The good news is, there is a solution to this problem. When you partner with a trusted and experienced property management team, like PMI, it's possible to make most days easy. When we take over the daily management of your properties, it allows you to get back to enjoying your job, and more importantly, your life.
We can handle the daily responsibilities, reach out to tenants if they're late on rent, deal with those conflicts between neighbors, screen tenants, set up easy showings, take care of maintenance issues and so much more. We use proven methods to help you find the right tenants for your property in the first place, reducing the chance of potential issues. We also make preventative maintenance a priority to catch problems before they become more costly. In addition, we know the applicable laws to ensure you stay in compliance. Accounting is no problem for us either. We ensure that your finances are handled with care.
Overall, life as a landlord becomes much easier when you partner with PMI. If you'd like to learn more, please visit our website. https://www.memphispropertymanagementinc.com/.