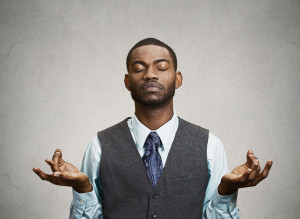 As a landlord, you have a lot of responsibility. You need to be aware of housing laws, and how those laws affect your rental property; you need to keep up with maintenance demands; and you need to manage all of your financials.
If you're incredibly busy, it can be easy to put some of these items on the backburner, especially your financial documentation. But this isn't a good idea.
Come tax season, you need access to all of your receipts and payment documents. You'll also need this information in the event of an audit. So, make the effort to keep everything, including any documents related to your office, property maintenance, and work travel in a safe, secure location that's easy to access.
It's also important that you document (and keep) all of your correspondence with tenants. Whenever you change the rent amount or make a repair, send out a letter to all of your residents. When the conversation is recorded on paper, it's easy to save for future reference. In the event of a lawsuit or other legal matter, paper documentation ensures you're protected. Hopefully, you'll never have a legal battle with a tenant, but if it does come to that, you'll have proof of the conversation was in writing.
Handling the financial aspects of property ownership, dealing with tenant requests and managing other day-to-day responsibilities is a lot of work. That's why many property owners hire experts to assist them with these responsibilities. These experts help landlords operate smoothly and provide more peace of mind.
If you're feeling stressed out or overwhelmed, consider teaming up with a property management company, like us. We will take the pressure off, so you have more time to focus on the things that matter most to you. Our services include professional marketing assistance, tenant screening and property maintenance. We provide all of these services, so you don't have to worry about hiring several different companies to handle your property management needs.
As a landlord, it's normal to feel a lot of pressure. However, with the right property management company, you can achieve a better work-life balance. To learn more about how we can help you, visit our website: https://www.memphispropertymanagementinc.com/ Together, we can do great things!