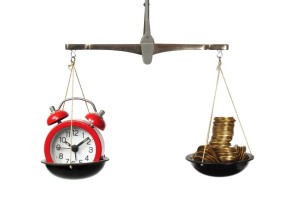 You're a busy person and your time is valuable. You may even have another job on top of being a landlord, which can make your time even more scarce. That's why it's important to make sure you're saving yourself as much time as possible. In this blog, we'll share a few ways you can do just that.
Consider ways you can save time on maintenance issues
There are a few things you can do to reduce time dealing with maintenance issues. One of those ways is by doing more preventative maintenance, this can help catch problems while they're smaller and less expensive, before they become big, pricey, time-consuming jobs. You can potentially cut down on maintenance issues by doing inspections annually. This allows you to make sure that issues aren't being missed. It also allows you to keep your property value up, simply by maintaining its great condition.
Another way to cut down time spent on maintenance issues is to purchase better, more reliable appliances for units. Lower quality appliances may break quicker, which means you'll need to either hire someone to fix them or replace them (talk about a time and money waster). Instead, opt to go with higher-end appliances that have good reviews. This not only allows you the benefit of longer-lasting appliances, but it can also help you attract new tenants.
Encourage tenants to stay longer
One of the best ways to save some time is to lower your tenant turnover rates. Tenants move out for various reasons, but you could be adding to the problem. For example, if the property isn't maintained well or rent rates keep going up, tenants may end up dissatisfied and move on.
Having to find new tenants takes time and money. Reduce the headache by taking measures to keep your tenants happy. If you need to raise the rent, consider putting this information in the lease agreement, explaining how much it will increase each year. You may want to keep these increases low in order to encourage tenants to stay longer.
Improve the screening process
Finding the right tenants takes time. Make it easier on yourself by putting all of the important details in your advertisement. This also reduces wasted time spent answering questions over the phone or email.
When you do have applicants interested in a property, be sure your screening process is thorough. This can help you avoid leasing to tenants that may skip paying rent or cause property damage. You need to reach out to references and do background checks. Make sure to ask the right questions and check their credit as well.
Another great way to save yourself a lot of time as a landlord is to work with a property management company. At PMI, we can simplify your job, giving you back your time. We have a proven method for screening tenants. We also have a system down for marketing properties in order to get tenants moved in quickly. In addition, we help landlords set the right price for a residential rental. Learn more about what we can do for you by checking out our website today: https://www.memphispropertymanagementinc.com/