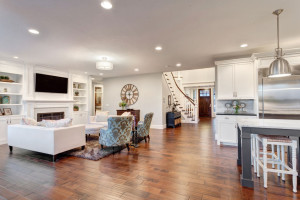 You may have a second home that you use during a certain season or maybe you just use it for your annual vacations. But, what happens when you're not in your second home? Do you let it sit empty, continuing to pay the mortgage on a home that's left vacant? Believe it or not, there's a better way.
Many people rent out their second homes in order to bring in a little extra revenue. It makes sense that when you're not using the home, you may as well have someone else living there and paying rent. This rent can go toward the mortgage and even give you a little extra to tuck away for retirement or something else.
Not only can renting out your second home bring in some extra cash, but it also has some other nice benefits. When a home is left vacant, it's more likely to be broken into. But, when a home is lived in it's less enticing to thieves. In addition, you won't have to worry about squatters either.
Also, over time, a vacant home may have some maintenance issues pop up. The problem is, no one will be in the home to discover if there is an issue. When someone lives there, problems can be caught quickly, and when handled with immediacy can reduce the chance of it growing into a larger more expensive issue.
As you can see, there are multiple benefits to renting out your second home when you're not using it. So why not give it a shot? Make sure to familiarize yourself with all the local and federal laws regarding short-term rentals. That way you won't get yourself into any legal trouble.
Take steps to prep the property so it's ready for rent and learn how to market it successfully. This includes taking great photos and knowing how to price your rental. And don't forget to block off the weeks you plan to use your rental so you don't accidentally book it out when you plan to use it.
Working with a property management company can help you successfully find tenants for your short-term rental. At PMI, we have proven strategies for marketing properties, finding great tenants and maintaining properties. When you work with PMI, your property is in good hands. You can visit our website to learn more about what we do: https://www.memphispropertymanagementinc.com/. And please reach out to us if you have any questions.