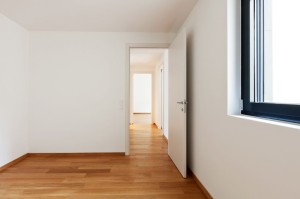 Before you let renters do a walkthrough of your property, make sure it's in great condition. There are several things they will be looking for as they decide whether yours is the right property for them. Let's talk about a few of these things so you can better prepare.
What does the property smell like?
When you walk into a home one of the things you probably notice first is what it smells like. If it has a pleasant smell it makes you want to stick around a little longer. It feels homey. But if you walk into a place that has an unpleasant odor, you want to get out there as quickly as possible.
Make sure the property you're showing doesn't have any bad odors. You don't want to pump it full of sweet smells either, or people might think you're trying to mask a scent. You may also have people with allergies or asthma tour that property that won't appreciate strong smells, even if they are pleasant.
What does the property look like?
How maintained and clean is the property? Appearance doesn't just apply to the rental unit itself, but also the shared areas (even the entrance and parking lot). Make sure that everything is well maintained. There shouldn't be dust bunnies in the kitchen or residue in the bathroom.
Does everything work?
Some renters will come prepared and check to see if everything is in working condition. They may turn on appliances, flush the toilet, and run the faucets. Make sure to check everything before showing the property to ensure that nothing needs to be fixed beforehand.
How secure is the property?
Renters want to feel safe where they live. They desire working locks on the windows and doors. They want well-lit parking lots, entranceways, and hallways. They may even appreciate security cameras in the parking lot or other security features that respect their privacy and provide extra protection.
What does the exterior look like?
There are renters who want a nicely landscaped property. Grass shouldn't be overgrown, sidewalks shouldn't be in poor condition, and the exterior should be well-maintained.
These are just a few of the things renters pay attention to as they pursue a property. Make sure you're ready to show guests a property they want to apply for. If you'd like additional help attracting tenants or keeping your rentals occupied, visit our website. PMI of Memphis.