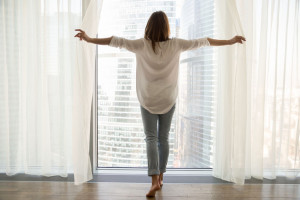 Are you searching for an apartment? Renting has a lot of perks compared to purchasing a home. When you rent, someone else typically handles the maintenance, you often get additional perks in the form of amenities, and you can pick up and move with ease. But that doesn't mean you should just settle for the first apartment you find. Instead, take time to consider some important aspects.
First and foremost, think about what area you want to live in. Are you looking for a rural location, a place in the city, or something in between? What type of attractions are you hoping will be within driving or walking distance –– a grocery store, gym, or restaurants? Knowing the type of location you want can help narrow down your search.
You'll need to figure out the budget you're working with. How much money can you put toward rent each month? Make sure you're not stretching yourself too thin when factoring in your budget. Knowing what you have to work with can help narrow down your search. Some locations will be more expensive than others. When considering the price, don't forget to factor in whether an apartment pays for utilities or not, because that will ultimately affect your bottom line.
Now, think about your needs. Do you need a one-bedroom or do you require two bedrooms or more? What about a garage or storage room? And what about your wants? Are you hoping for certain amenities, like an on-site gym, laundry hook-ups, or a concierge? Write down what your needs are and what wants are non-negotiable. Don't forget to look to the near future when deciding what your wants and needs are. Especially if you plan to stay in your apartment for a few years.
When you finally start looking at apartments, you'll want to choose a place that has a great landlord. You can look online for reviews, ask the landlord questions, and see how they interact with you during the application process. An apartment backed by a trusted property management company can be an excellent choice because property managers are readily available and on top of things.
Before you sign the lease, make sure you understand it thoroughly. You'll want to know what is expected of you and the landlord before you sign on the dotted line. There are lots of rentals to choose from, so make sure you take steps to find the right one. Good luck and have fun!