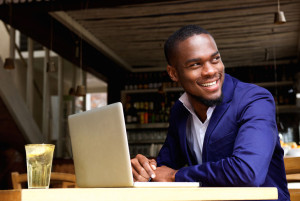 As a landlord, you know that managing every aspect of your rental properties can be a difficult task. Even if you have a small team to help you out, managing your property can be a huge headache.
The right property management company can save you a massive amount of time and energy in countless areas. Here are just three of them.
1. Screening tenants
Screening tenants can one of the most time-consuming aspects a landlord has to deal with. Instead of spending your energy discovering whether a potential tenant is able to meet all of your criteria, let an experienced property manager handle that.
They are experts at asking the right questions during interviews, securing all criminal background checks, discovering what credit report the prospect has, ensuring the prospect holds a job, and talking to previous landlords for references.
2. Managing the tenant relationship
Besides successfully screening your tenants, a property management company knows how to take care of communication between you as the landlord and your tenants. Your property manager can handle all routine (and emergency) maintenance, take care of the details surrounding regular inspections, and professionally deal with all conflicts.
3. Always keep your properties in compliance
A professional property manager doesn't just take care of all aspects of your tenant relationships. They also make sure that each of your rental properties is in total compliance with all property laws and housing regulations.
There are countless laws and regulations you have to stay up-to-date on for your rental properties. If you're caught in violation of even one law, you could be severely fined. Instead of trying to keep them all straight yourself, let a property manager handle it for you.
From local to state to federal regulations, a property manager helps protect you from being sued, fined, or going out of business.
Having your own personal property manager means you don't have to spend hours poring over potential renters applications, interviewing them, or collecting previous landlord referrals. You won't be wasting too much time with someone who isn't a good fit or unexpectedly find yourself in violation of housing laws and regulations.
A professional property management company with years of experience and satisfied clients can save you an enormous amount of time and energy. Instead of having to deal with the tedious or nitty-gritty tasks of rental management, you're free to focus on the most important aspects of your job.