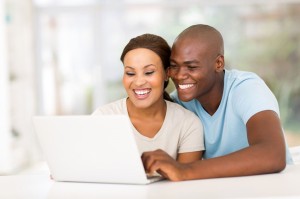 Advertising a rental property vacancy can seem like a tall order. After all, most experts say you only have seven seconds to capture a reader's attention with an ad before they move on. With such constraints, it's critical to choose your words wisely and to include the most pertinent information so you can say more with less. Here are what the experts say make up a great "for rent" ad:
1. Get down to the basics.
Put yourself in your prospective tenant's shows. What would they want to know? At minimum, include:
# of bedrooms
# of bathrooms
Your name
Your contact number
Pet friendly
Neighborhood
Availability
2. Use shorthand.
As word count is at a premium, you can abbreviate certain words that are generally understood using shorthand. For instance, 2 bedroom written as "2 BR" is commonly known and accepted.
A word of caution, however. While abbreviations will help you save space (and sometimes money), do not use them as a crutch. If you use too many and do not include descriptive adjectives, then your ad will fall flat. Don't let a nice apartment go unnoticed because of lack of imagination. You want to take care to round out the abbreviations with descriptions. For example, you can say "Quaint studio" instead of just "Studio apartment."
3. Dress it up.
Once you've spelled out the basics, you can add color by including some desirable features of your property. Consider what might set yours apart from the competition and make your property seem compelling. This could include:
Brand-new appliances
Quiet, walkable neighborhood
Balcony
Walk-In closet
Private entry
On-site parking
Any promotions (i.e. $50 off first month)
Here's an example of an effective ad:
"North Dallas. $1200/mo. Beautiful 2 BR/1BA. Newly renov. All new S.S. Appliances. No Fee. View pics at www."yourwebsitehere".com. Call John 555-1234."
4. Analyze the Competition
It's always a good idea to evaluate the local competition. If every other two bedroom listed is going for between $850 and $1000 a month and your two bedroom is listed at $1500, you may need to adjust your expectations (and pricing) accordingly. Also, if everyone lists their property using adjectives such as "charming and airy," you will want to get creative to stand out from the crowd.
If the mere thought of coordinating an ad, responding to prospective tenants and handling all of the tasks that come with screening applicants gives you a headache, know there's a better way. Having your own personal property manager means you don't have to spend hours poring over potential renters' applications, interviewing them or collecting previous landlord referrals. You won't be wasting too much time with someone who isn't a good fit or unexpectedly find yourself in violation of housing laws and regulations.
A professional property management company with years of experience and satisfied clients can save you an enormous amount of time and energy. Instead of having to deal with the tedious or nitty-gritty tasks of rental management, you're free to focus on the most important aspects of your job. Contact us today: https://www.memphispropertymanagementinc.com/