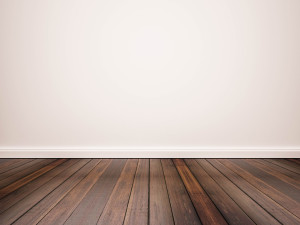 There are many flooring types that you can consider for your rental property. You've probably seen a variety of rentals that offer wall-to-wall carpeting. On one hand, carpeting can be more affordable than hardwood. Plus, carpeting is cozy and has a homey feel that some tenants may be looking for. Carpeting also helps soften noises between tenants. However, it can get costly if you need to replace the carpeting often and it doesn't appeal to every tenant for various reasons. It also demands more maintenance to help reduce odors and stains between tenants.
Overall, hardwood flooring has more longevity than carpeting. It's simply made to last for a very long time. It can also improve the value of the property. Carpeting can hold onto more germs and soil easier. With tenants coming and going, carpeting can wear much faster. Plus, some tenants are looking for hardwood flooring. In fact, there are tenants that don't want to rent an apartment with used carpet. Those who have allergies may be looking for an apartment with hardwood, as it doesn't collect and hold onto the dust and debris like carpet. But keep in mind, hardwood flooring won't hide the noise as well unless there's insulation underneath. It also requires regular maintenance and is susceptible to damage.
Other than hardwood and carpet, you do have other options to consider. One option that can work very well for rentals is luxury vinyl plank flooring. That's because it's typically long-lasting and waterproof. Another perk is that luxury vinyl flooring can be found at various price points to fit different budgets. In addition, luxury vinyl offers a wide range of options, not just by price point but also by appearance. Vinyl can closely mimic the look of hardwood flooring or tile. This allows you to choose something that will go well with the look of your rental.
Laminate and title can also be choices to consider when picking flooring for your rental. Laminate is typically easy to install and very affordable. But, it can make noises seem louder and it's not good for rooms that have a high moisture content. Tile is long-lasting, easy to maintain and you don't have to worry about it showing stains or holding odors.
As you can see, there are plenty of options to consider as you decide which flooring type you want for your rental units. You have to decide what works best for your properties and your budget.
If you'd like help managing your rental, please reach out to us at PMI: https://www.memphispropertymanagementinc.com/. We love partnering with landlords to help them succeed.