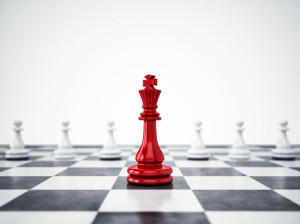 We get it. The market is flooded with choices and property management is no exception. But not all companies are created equal. The details matter and sometimes you can get burnt if you don't do your homework. Here's a look at how we're uniquely positioned to serve you:
Technological Edge
For one, we are a full-service real estate asset management company that provides professional property management and real estate brokerage services. We provide both residential and commercial property owners with the highest quality property management services using state-of-the-art technology to keep them informed of how their investments are doing in real time, while providing tenants of these properties real-time access to maintenance requests and billing.
Personal Touch
We believe technology is not a substitute for excellent customer service. We are dedicated to providing our clients with excellent customer service by maximizing owner profitability while preserving their investment in real estate. At PMI of Memphis we make property management, manageable!
Experience
Our office is locally owned and independently operated. We are part of a larger franchise that has been perfecting and changing the property management industry for over 20 years. The experience PMI has gained worldwide truly reflects within our service offerings on a local level.
Spirit of Collaboration
When you succeed, we succeed. The key to our success is not only providing prompt, friendly and professional services to our property owners and their tenants, but also understanding that your property is an important investment in your future as well as ours. We not only strive to increase the value of your asset over time, but we also help you set the maximum rent possible so each month you grow in your investment.
Compliance
There are countless laws and regulations you have to stay up-to-date on for your properties. If you're caught in violation of even one law, you could be severely fined. Instead of trying to keep them all straight yourself, let a property manager handle it for you. From local to state to federal regulations, a property manager helps protect you from being sued, fined, or going out of business.
A professional property management company with years of experience and satisfied clients can save you an enormous amount of time and energy. Instead of having to deal with the tedious or nitty-gritty tasks of rental management, you're free to focus on the most important aspects of your job.
Interested in learning more? Contact us today: https://www.memphispropertymanagementinc.com/